Ad blocker interference detected!
Wikia is a free-to-use site that makes money from advertising. We have a modified experience for viewers using ad blockers

Wikia is not accessible if you've made further modifications. Remove the custom ad blocker rule(s) and the page will load as expected.
This page contains examples of ways you can create great featured video sections for your wiki's mainpage. Each example below features one main video alongside three additional videos. These videos could include other recent videos, related videos, favorite videos, or a random selection of all relevant videos.
While this is meant as a main page feature, there is no reason you couldn't use this code to spruce up article pages as well.
Each sample video below uses
<choose>
and
<option>
tags to randomly pull one or more video galleries into the Featured Videos section. When users refresh or visit the main page again, the galleries will draw random videos from those listed below.
Notes:
The only difference between the code in the first two samples are the video sizes and alignments. Feel free to experiment with these to your satisfaction.
The third example removes the single, large video entirely in favor of four medium-sized videos. These are also pulled randomly and have the caption below the image instead of within. This can also be changed to your liking.
Because the galleries are pulled at random, there is a chance the same set of videos will appear when you refresh the page. To minimize this occurrence, simply create more video gallery options.
Featured Videos Example 1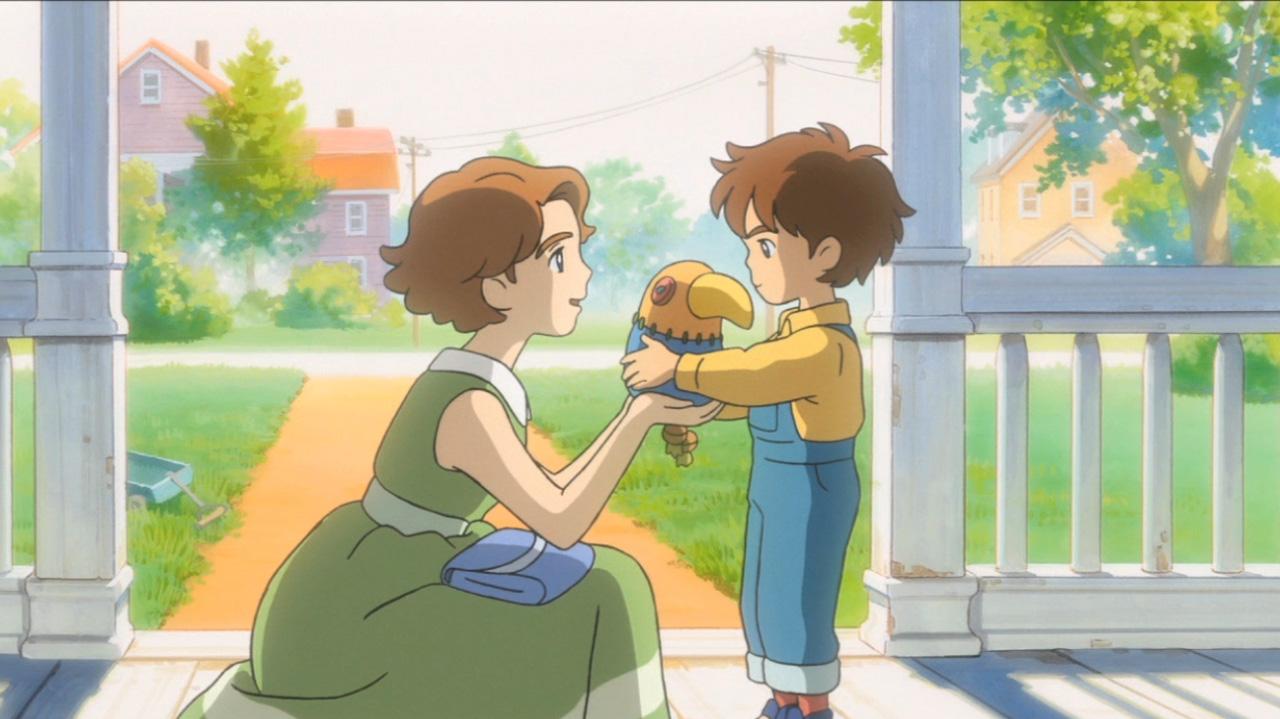 Featured Videos Example 2
Featured Videos Example 3
Featured Video Example 1 Code
[[File:Ni No Kuni -- Innocent Strength Trailer -- E3 2012|670px|left|E3 2012 Trailer]]
<choose>
<option>
<gallery widths="209" position="center" spacing="small" captionposition="within" captionalign="center" hideaddbutton="true">
File:Ni No Kuni Gameplay Trailer|Gameplay Trailer
File:Ni No Kuni The Book of Magic|The Book of Magic
File:Ni No Kuni Battles and Magic|Battles and Magic
</gallery>
</option>
<option>
<gallery widths="209" position="center" spacing="small" captionposition="within" captionalign="center" hideaddbutton="true">
File:Ni No Kuni Opening Sequence|Opening Sequence
File:Ni No Kuni Revealing the Gate|Revealing the Gate
File:Ni No Kuni Monster Battle|Monster Battle
</gallery>
</option>
<option>
<gallery widths="209" position="center" spacing="small" captionposition="within" captionalign="center" hideaddbutton="true">
File:Ni No Kuni Overworld and Combat|Overworld and Combat
File:Ni no Kuni PS3 - Debut Trailer|PS3 Debut Trailer
File:Ni no Kuni DS - Debut Trailer|DS Debut Trailer
</gallery>
</option>
<option>
<gallery widths="209" position="center" spacing="small" captionposition="within" captionalign="center" hideaddbutton="true">
File:Ni No Kuni Beautiful World Gameplay|Beautiful World Gameplay
File:Ni No Kuni Boss Battle Gameplay|Boss Battle Gameplay
File:Ni No Kuni Exploring the World Map|Exploring the World Map
</gallery>
</option>
<option>
<gallery widths="209" position="center" spacing="small" captionposition="within" captionalign="center" hideaddbutton="true">
File:IGN Live Ni No Kuni Demo - E3 2012|E3 2012 Demo
File:Ni No Kuni Wrath of the White Witch - Extended Gameplay Trailer|Extended Gameplay Trailer
File:Ni no Kuni Wrath of the White Witch Official E3 2012 Trailer|E3 2012 Trailer
</gallery>
</option>
</choose>
Featured Videos Example 2 Code

[[File:Ni No Kuni -- Innocent Strength Trailer -- E3 2012|510px|left|E3 2012 Trailer]]
<choose>
<option>
<gallery widths="135" position="right" spacing="small" captionposition="within" captionalign="center" hideaddbutton="true">
File:Ni No Kuni Gameplay Trailer|Gameplay Trailer
File:Ni No Kuni The Book of Magic|The Book of Magic
File:Ni No Kuni Battles and Magic|Battles and Magic
</gallery>
</option>
<option>
<gallery widths="135" position="right" spacing="small" captionposition="within" captionalign="center" hideaddbutton="true">
File:Ni No Kuni Opening Sequence|Opening Sequence
File:Ni No Kuni Revealing the Gate|Revealing the Gate
File:Ni No Kuni Monster Battle|Monster Battle
</gallery>
</option>
<option>
<gallery widths="135" position="right" spacing="small" captionposition="within" captionalign="center" hideaddbutton="true">
File:Ni No Kuni Overworld and Combat|Overworld and Combat
File:Ni no Kuni PS3 - Debut Trailer|PS3 Debut Trailer
File:Ni no Kuni DS - Debut Trailer|DS Debut Trailer
</gallery>
</option>
<option>
<gallery widths="135" position="right" spacing="small" captionposition="within" captionalign="center" hideaddbutton="true">
File:Ni No Kuni Beautiful World Gameplay|Beautiful World Gameplay
File:Ni No Kuni Boss Battle Gameplay|Boss Battle Gameplay
File:Ni No Kuni Exploring the World Map|Exploring the World Map
</gallery>
</option>
<option>
<gallery widths="135" position="right" spacing="small" captionposition="within" captionalign="center" hideaddbutton="true">
File:IGN Live Ni No Kuni Demo - E3 2012|E3 2012 Demo
File:Ni No Kuni Wrath of the White Witch - Extended Gameplay Trailer|Extended Gameplay Trailer
File:Ni No Kuni Wrath of the White Witch|E3 2012 Trailer
</gallery>
</option>
</choose>

Featured Videos Example 3 Code

<choose>
<option>
<gallery widths="320" position="center" spacing="small" captionposition="below" captionalign="center" hideaddbutton="true">
File:Ni No Kuni Gameplay Trailer|Gameplay Trailer
File:Ni No Kuni The Book of Magic|The Book of Magic
File:Ni No Kuni Battles and Magic|Battles and Magic
File:Ni No Kuni Wrath of the White Witch|E3 2012 Trailer
</gallery>
</option>
<option>
<gallery widths="320" position="center" spacing="small" captionposition="below" captionalign="center" hideaddbutton="true">
File:Ni No Kuni Opening Sequence|Opening Sequence
File:Ni No Kuni Revealing the Gate|Revealing the Gate
File:Ni No Kuni Monster Battle|Monster Battle
File:Ni No Kuni Wrath of the White Witch - Extended Gameplay Trailer|Extended Gameplay Trailer
</gallery>
</option>
<option>
<gallery widths="320" position="center" spacing="small" captionposition="below" captionalign="center" hideaddbutton="true">
File:Ni No Kuni Overworld and Combat|Overworld and Combat
File:Ni no Kuni PS3 - Debut Trailer|PS3 Debut Trailer
File:Ni no Kuni DS - Debut Trailer|DS Debut Trailer
File:IGN Live Ni No Kuni Demo - E3 2012|E3 2012 Demo
</gallery>
</option>
<option>
<gallery widths="320" position="center" spacing="small" captionposition="below" captionalign="center" hideaddbutton="true">
File:Ni No Kuni Beautiful World Gameplay|Beautiful World Gameplay
File:Ni No Kuni Boss Battle Gameplay|Boss Battle Gameplay
File:Ni No Kuni Exploring the World Map|Exploring the World Map
File:IGN Live Ni No Kuni Demo - E3 2012|E3 2012 Demo
</gallery>
</option>
</choose>